Had the opportunity to take a three day trip to Fort Kochi, Kerala in India last week. Absolutely worth it, amazing combination of nature, urbanity and relaxation.
Willingdon Island Shorelines
Kerala was fill of beautiful tries and colours. This are is no exception, especially coming from Dubai.
From the Ferry
Looking at the Fort Kochi shoreline from the Ferry coming from Willingdon Island
Tuk Tuk
Absolutely the right way to get around in India. Not so much suitable for Dubai.
Traditional Ironing
And here I thought modern ironing is annoying. These guys are doing it with coal heated irons - in a speed that was a bit too fast for my camera to catch.
Drying
.. and this is where they dry the items before ironing. We were told many hotels send their sheets and linen to this place.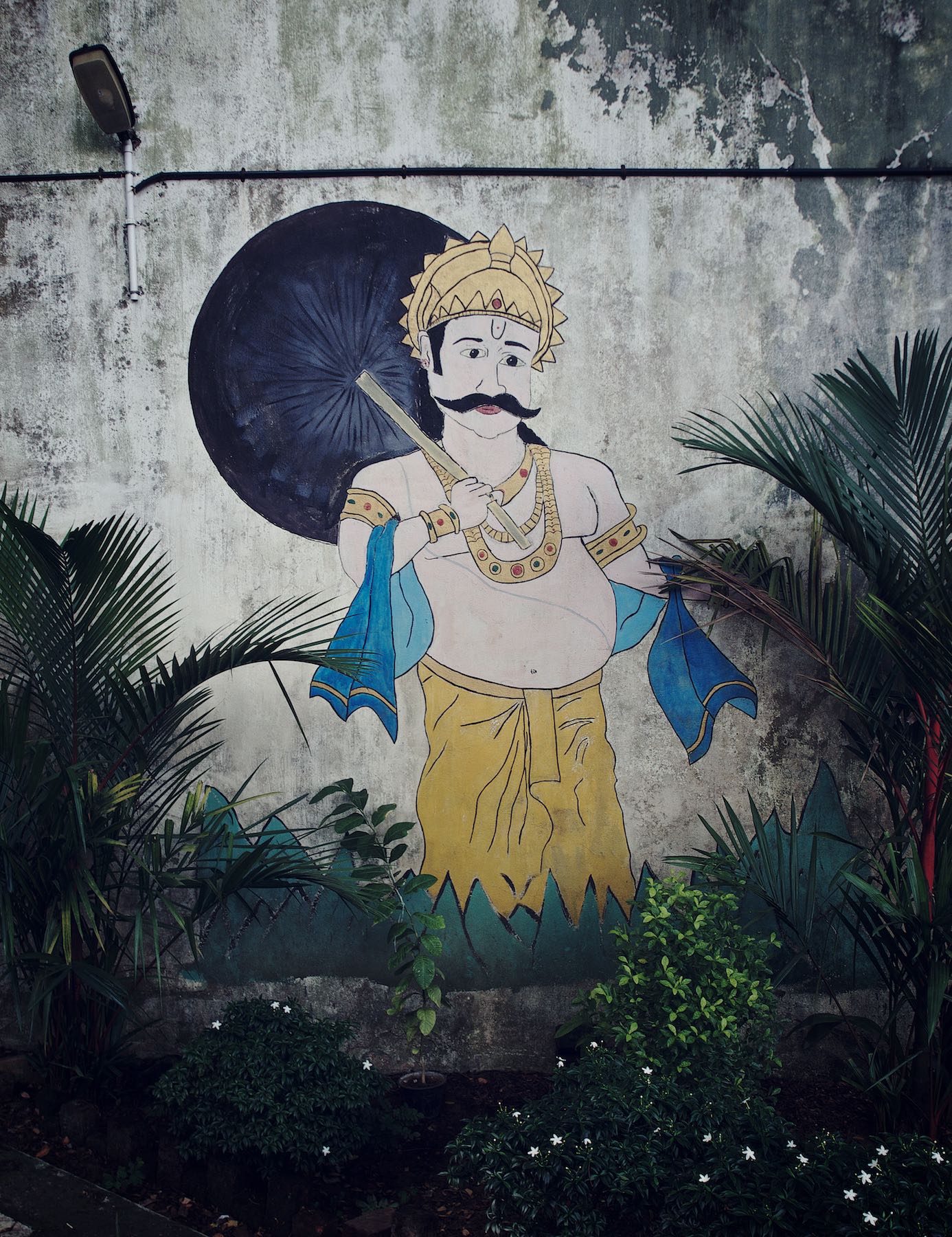 Santa Cruz Cathedral Basilica
One of the most intriguing church interiors I've ever seen.
Chicken Transport
No India trip is complete without this shot.
Chinese Fishing Nets
The famous Chinese fishing nets, with their lifting mechanism.
Chinese Fishing Nets
5-6 men are needed to pull the net out of the water.
Exhausting
It's quite exhausting, which results in people taking a nap in the nets.
Ginger Warehouse
Our Tuk Tuk driver took us to a neat place which dried and sold Ginger. Not my favourite taste.
Ginger Warehouse
Here the ginger is drying in the sun and then packed into bags for further transport.
Injured Elephant
The only Elephant we saw was this one - he was tied into a backyard as he apparently suffered from an injury on his foot.
Injured Elephant
That didn't preclude him from enjoying the tree leaves and twigs the locals gave him.
Dimitri and the Tuk Tuk Driver
Our Tuk Tuk driver was a very nice guy who showed us Fort Kochi over two days.
Shorelines
Colourful ships, houses and flowers are ling up the shorelines.
Colonial Style
Many buildings follow this kind of architecture.
Swinging in the Sunset
The humidity and haze results in beautiful intense evening colours.
Pool Sunset
Did I say intense colours?
Still in Business
This 84 year old man used to live in Dubai for many years - he is still going strong, working multiple jobs and looking 20 years younger than he is.
The Backwaters
The Kerala backwaters, with their greenery.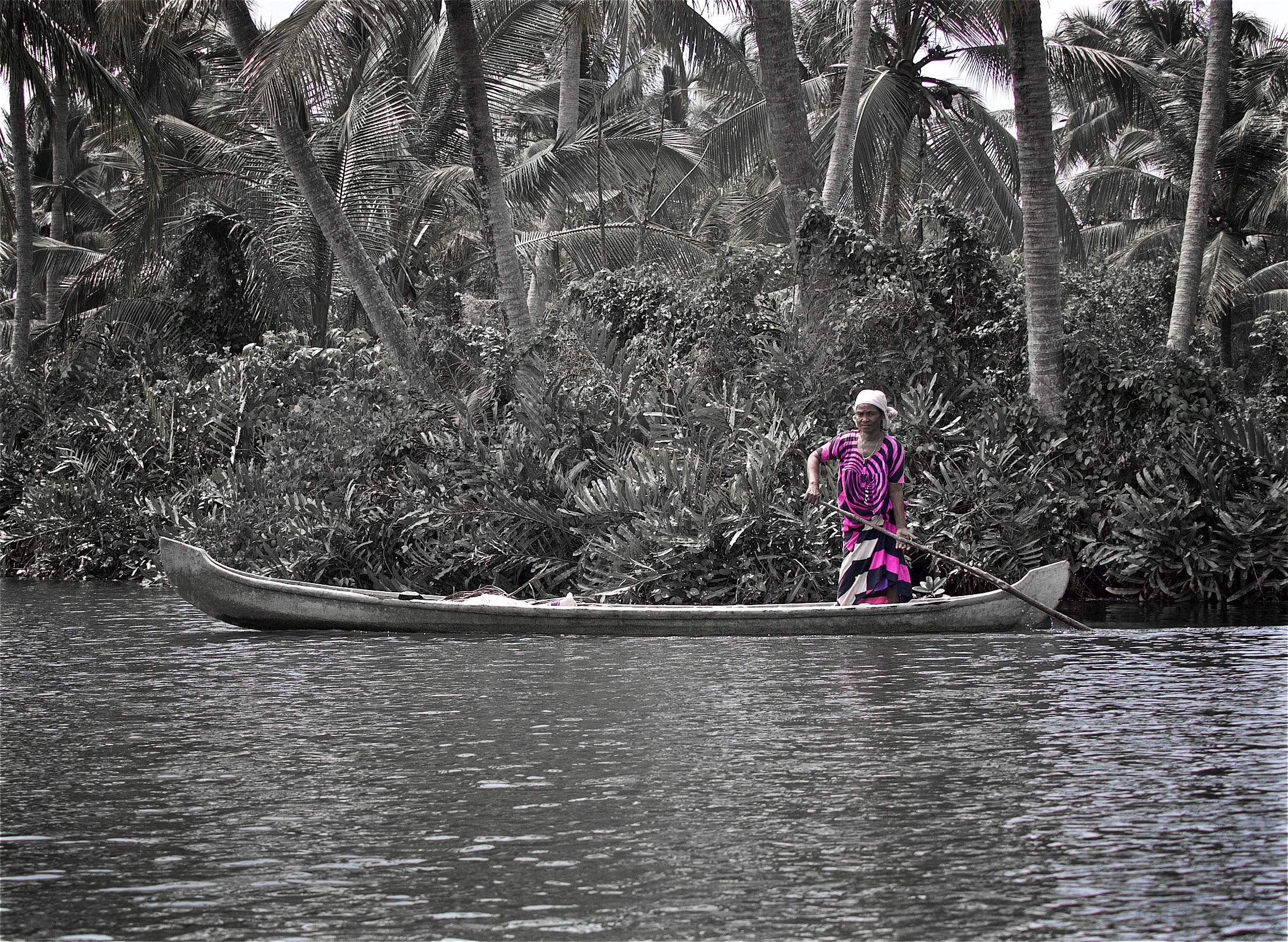 Navigating the Waters
Most boats moved around with a stick, since the water is not deep.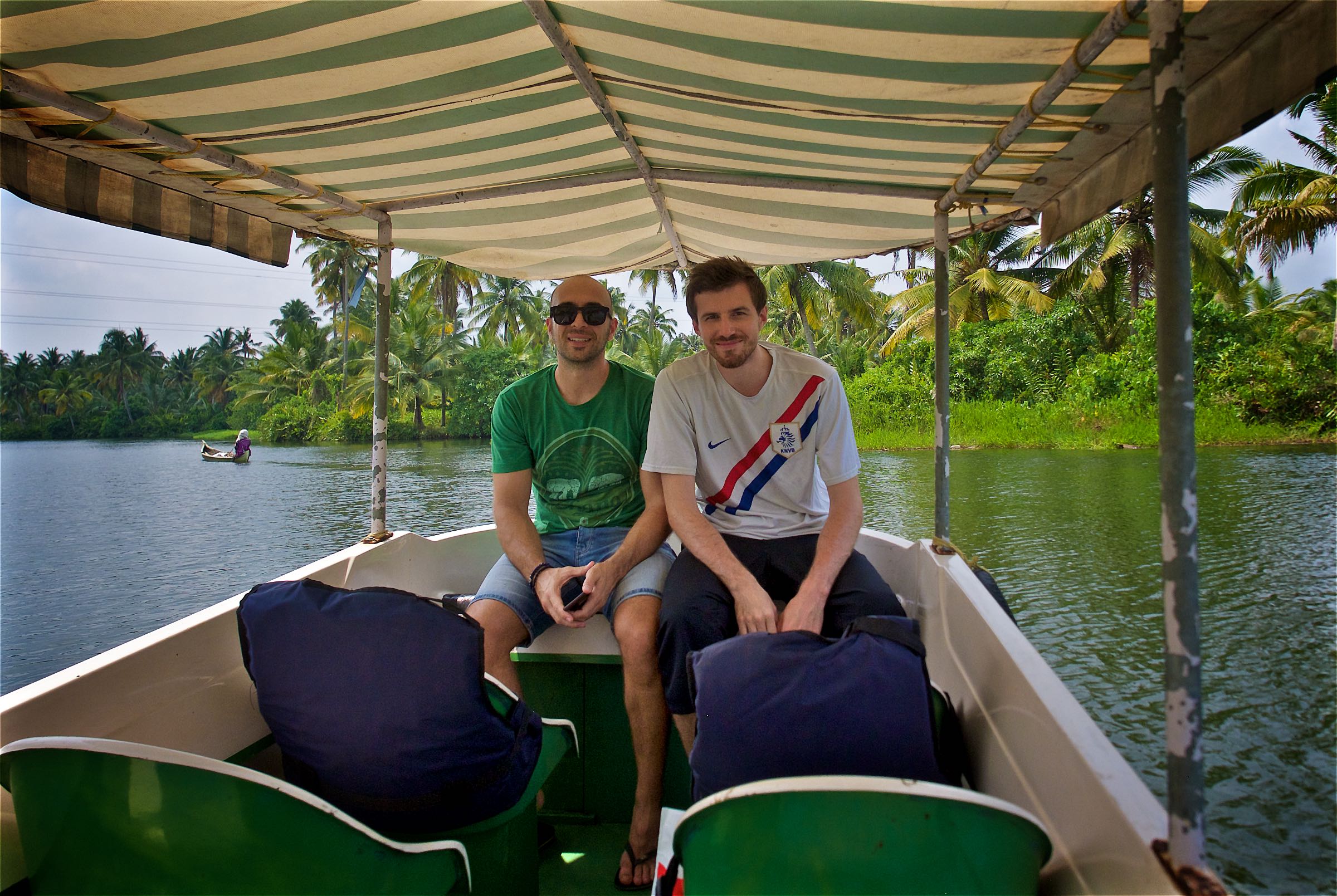 Coconut Delivery
We bought these by some locals working on a plantation just next to the backwaters.
The Backwaters
Another shot into the backwaters going into the land.
Backwaters from Above
This is taken from a suspending foot bridge allowing the locals to cross the backwaters without a boat.
On the Bridge
Hanging out on the aforementioned bridge.
Election Time
Trying to get every vote!
Watching You
Had a few opportunities to get an eagle and other birds. While not in flight, this one turned out best I believe.
Hello
One way to keep cool (and clean?)
Hello x3
Locals were open and friendly, something that is not always the case in bigger Indian cities, or so I hear.
On the Waters
Probably my favourite shots of the trip. Mainly down to colours and composition.
The Bell
We didn't figure out the use of this, but it's mounted in one of the hotels in the backwaters towards Allepey.
Colourful Buses
I haven't understood the concept of making the bus so pretty yet.
In the Tuk Tuk
Rushing through the streets of Fort Kochi.
Smells
The owner of this traditional old perfume was nice enough to let us smell what felt like his entire collection.
Chinese Fishing Nets
We (or rather, I) had to go back here during sunset. Worth it.
Fishermen's Arrival and the Cat
Sneaking in to try and get its portion.
Fishermen's Arrival
A huge group of people showed up at the time the fishermen came back from what looked like an effective trip.
Fish Negotations
Negotiations were tough, but seemed to end fair.
Fake Stones
This crab was hiding between what only looks like stone on the first look.
Leaves in the Sky
Beautiful trees and the sky made this possible.
Chinese Fishing Nets
The last one for the day and trip.