Had a free day after HITEC 2016 in the Big Easy and walked around to get some shots.
Canal Street
One of the main arteries through the cities, with the traditional street cars.
Original Dishes
The Po-Boy, an original New Orleans sandwich. This is the alligator variant. Not too bad!
Plants and Balconies
New Orleans is famous for its many balconies - this is one of the nicer examples.
Andrew Jackson
The famous Andrew Jackson statue in the XXX park.
Taking a Break
The streets are full of artists of all kinds, some weird than others.
Witchcraft, Magic, Voodoo...
The city didn't feel so magical to me...
More Street Scenes
Flowers, balconies and potholes.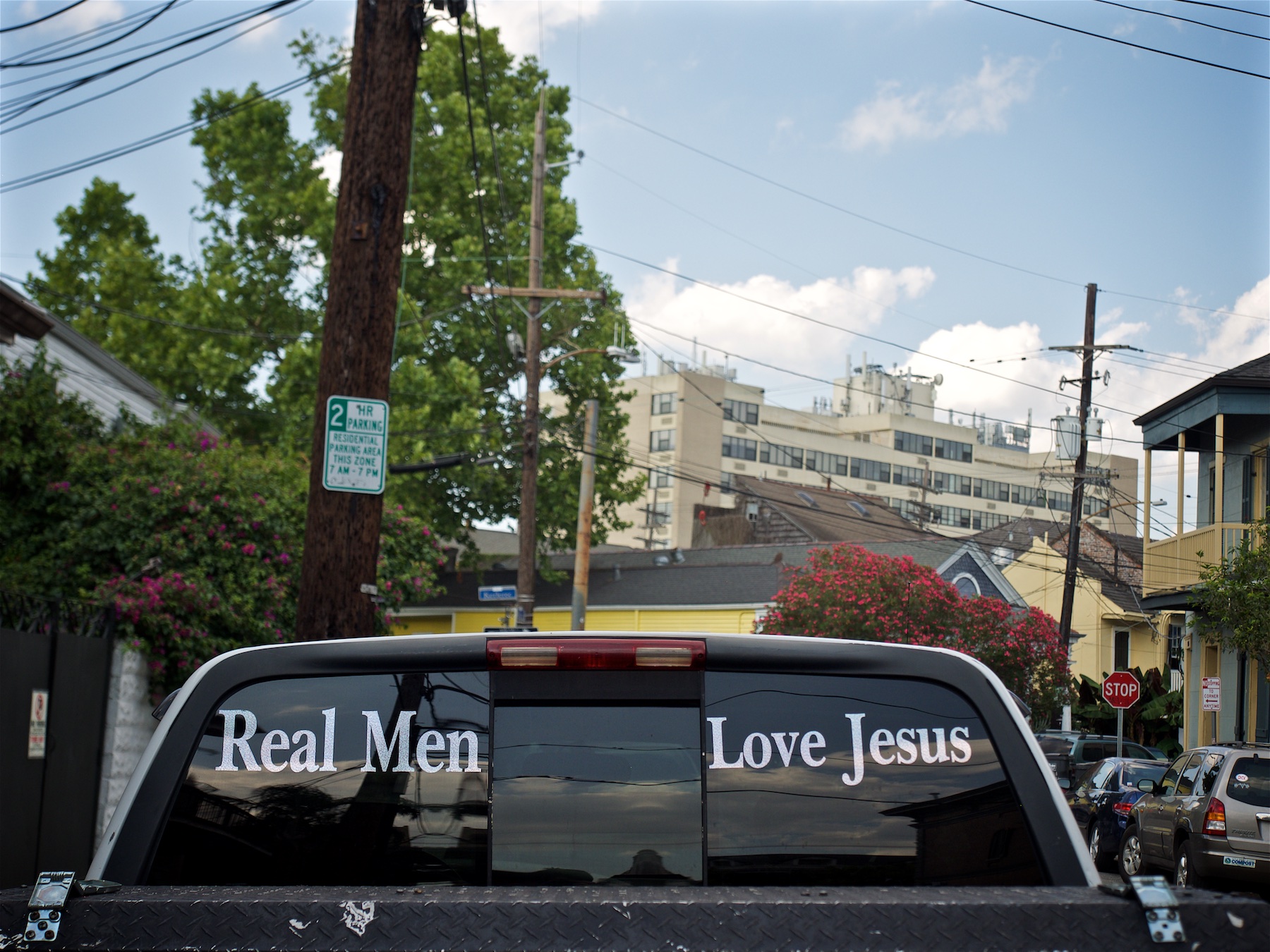 Tattoos and other things.
Striking a pose
"I'm ready for my picture" he said, and earned himself a dollar.
French Market
The french market, where you can buy all sorts of.. stuff.
Hot
If you feel like burning your taste buds, this is the place to go.
Police
...is everywhere as always. These guys were ensuring a bachelor party and their marching band made it through the streets safely.
More facades
Many of them re-done after Katrina.
The Guard
Still taking care of the bachelors...
4 Man Marching Band
Hired by the aforementioned bachelors and wandering through the streets with them.
Abundance
Unlike many other creatures on the streets, these guys seem to live a good and fat live.
Summary of New Orleans
Music, Poetry, Art, Drama, Athletics. I could add a few more nouns...
Bavarian Takeover
Got to find a piece of home everywhere.
Staring
Not moved a muscle in minutes.
Sunset
Taken from the 42nd floor of the Marriott.
Rooftop Pools
Could make out quite a few. Not sure I'd want to join this one.
Sunset
Another shot overlooking Canal street.
(Canal) Street Car
Back and forth and back and forth...
Bourbon Street
It could be quite beautiful. If it wasn't for the people and the smell.
Take a Look Inside
Jazz Bar on Bourbon Street.
All walks of life.
I wonder if they took a peek inside.
Just Do It
Seems to be some people's motto in this street.
What Gandalf Needs
Never liked Lord of the Rings.
Colours on Wheels
A great sight when they're riding through the streets.
Wasn't the famous Spotted Cat though.
Mine is Bigger than Yours
Trumpets
In one of the bars on Frenchmen road.
The Audience
Isn't always big for these guys.
Street Musicians on Frenchmen
Dozens of people gathered on this intersection to listen to these guys.
Watching from Above
The many balconies are certainly one of the best spots to watch the streets of New Orleans.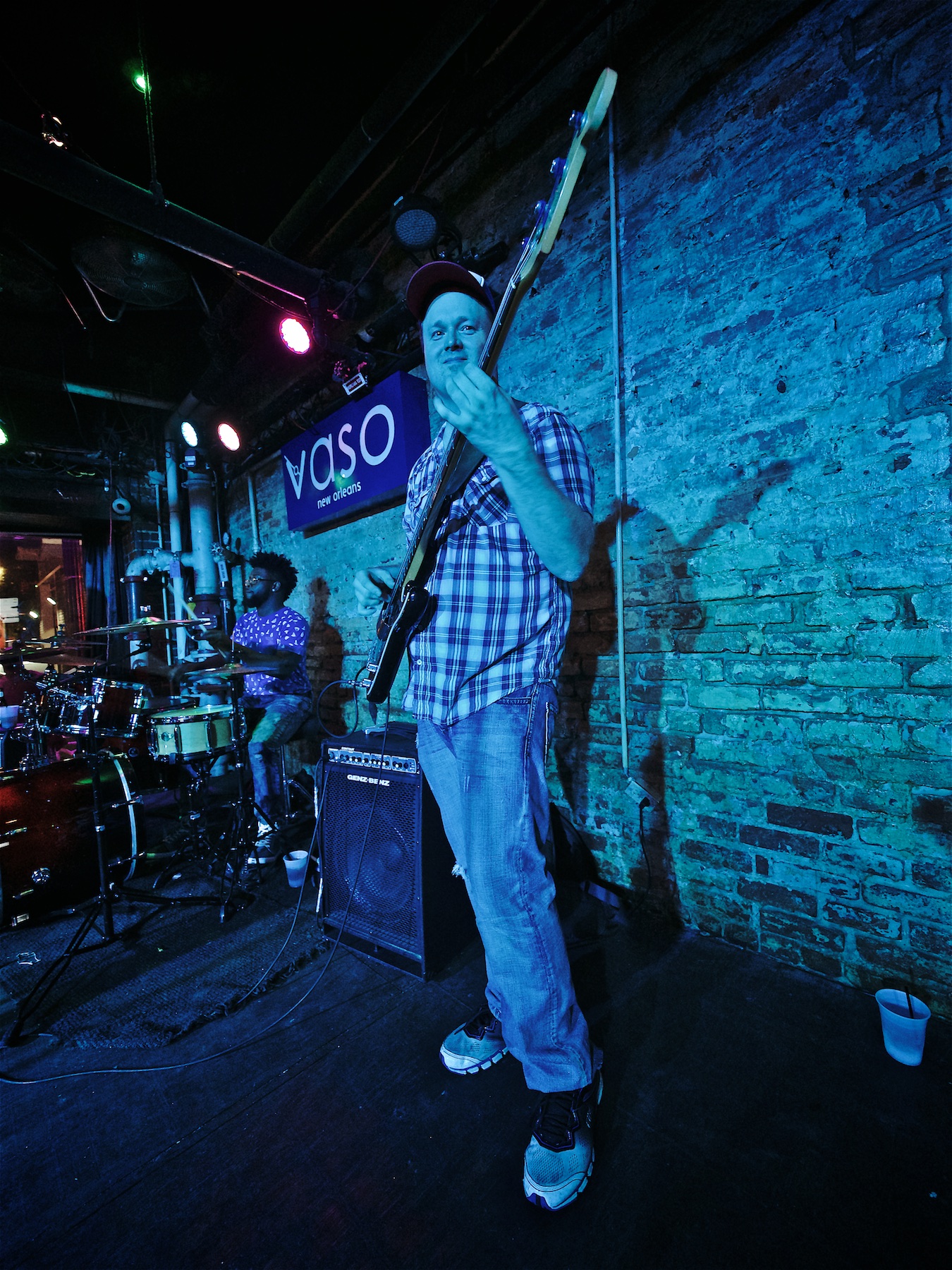 Funk It
This guy knew how to play the guitar, no doubt.
Street Markets
Hidden market somewhere in the French Quarter.
Random Things
Could not identify the scope of this shop.
Talent
Amazing voice - check her on Facebook! Spent 15min here.
Guns
Less modern ones, this time.